To be honest, I have low expectations to this year's entry of Star Cinema to the 42nd Metro Manila Film Festival. Not because of anything else but because the selection made by the Festival committee are quite intimidating. Directed by Theodore Boborol (Just the Way You Are, Be My Lady), VINCE and KATH and JAMES is the lone romantic-comedy entry to the 42nd year-old festival. Having said that, I was surprised when Cinema Evaluation Board rated this film with a sparkling "A". The story is originally written by Jenny Ruth Almocera.
VINCE and KATH and JAMES is the fourth movie I've seen, after that very heavy plot of ORO (review on the other link) which left me speechless. To give you a short background of the story, watch the trailer below of  VINCE and KATH and JAMES.
I enjoyed all the kilig scenes. Its like reminiscing your old school days and how you handle love and affection during those years. The movie is very light yet will give you goosebumps on their heavy drama scenes. It teaches us the courage to understand the situation presented even if you're young.
Joshua Garcia is the greatest gainer in this movie. He showed what needs to be seen by the paying audience. He is a combination of a charming yet dramatic newbie paired and troupe with eye candies of this generation. Having said that, a new John Lloyd Cruz is born. I have seen him in Lamasan's Barcelona this year but his performance here is nothing but an award winning piece.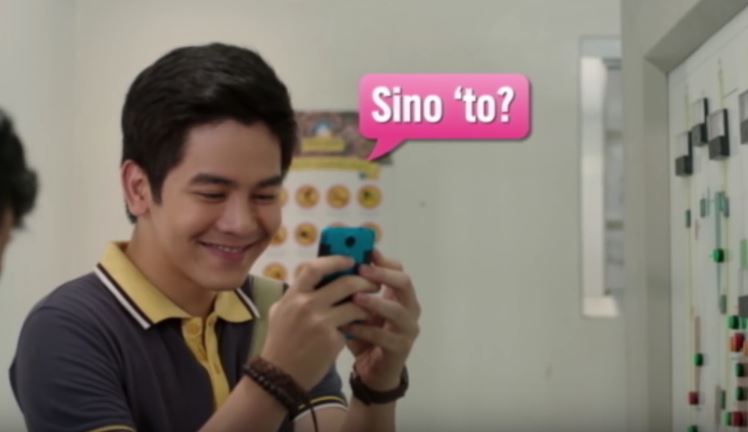 Julia Barretto on the other hand surprises me. She is definitely continuing the legacy of the prowess acting and signature Barretto attack without looking too aggressive. She can definitely bring her game to the next level if given wonderful chances.
Ronnie Alonte bores me. His charming didn't make up for his performance. No need to elaborate. Maris Racal gave light to all the almost-boring scenes. She supports main character as reference to what needs to be said in the movie. She is a gem.
Boborol was able to changed the predictable plot of romantic comedy movies to something lighter and relatable. Since the story is already available through book book circulation, he made sure that there's more to see on the big screen. I thought this would be another commercial movies but I was wrong.
The movie earned roughly 18 Million Pesos on its first day of showing. It might not be the best film among the eight contenders but I am impressed with the final product. I enjoyed the entire movie.
Rod Magaru Rating for VINCE and KATH and JAMES: 8/10.