I am a sucker for US TV Series. There was a time when I even marathon 2 seasons in one sitting back when J J Abrams are producing LOST and ALIAS starring Jennifer Garner. Up to know, some of my free time are being spent on catching up with my favorite series online.
Of course, before it is very expensive. Imagine buying a whole DVD set of a series or movie just to catch up. Although up to now, watching your favorite movies and series are limited to your online streaming subscription, most of the contents produced in US are not available. Even my subscription to Netflix is as limited as what is available depending on the region and location. That is actually a dilemma of a true blue series fan.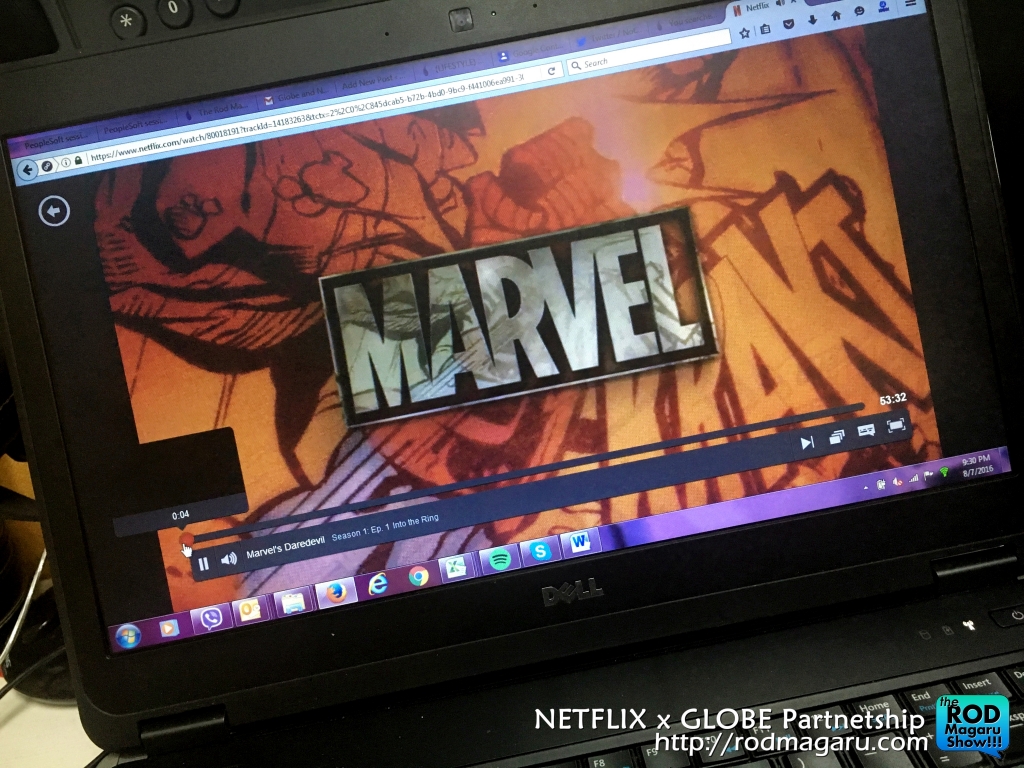 But developments in terms of bridging this gap is happening. Recently Globe telecom announced its partnership with Netflix and I was like OMG!!!! You are literally making things possible for me! (I mean for all of us!!). NETFLIX and GLOBE is the best partnership ever happened! This announcement and partnership is the first Philippine mobile and broadband to offer Netflix on its mobile/broadband platform.

Are you still with me? We, Globe customers will be able to subscribe to Netflix through Globe, and enjoy its content anytime, anywhere, on nearly any internet-connect screen, while conveniently charging the monthly subscription to their Globe mobile or broadband accounts.
I love it when my ALL TIME favorite House Of Cards always my favorite banner in Netflix site.

I actually signed to Netflix for over two years now and I never regretted it. Netflix is the best content provider of my favorites! So I am encouraging you to also sign up. By signing up for a Netflix account, members can watch today's top original Netflix series and renowned movie hits. Netflix adds TV programs and films all the time. As members start using the service, Netflix's algorithms will start to shape each member's personal profile with recommendations based on what each member likes. Depending on the subscription plans, members can create up to four profiles within a single Netflix account. Profiles allow different members of the household to have their own personalized Netflix experience built around the films and TV programs they enjoy. There are also parental control settings to ensure a safe-viewing experience for kids. This will limit a child's profiles to child-friendly titles.
I'm sure you are aware of the latest craze in NETFLIX ORIGINAL yes? Yeah the arrival of STRANGER THINGS.

To date, the Philippines is now the fastest growing smartphone market in ASEAN according to the International Data Corporation's (IDC) Asia/Pacific Quarterly Mobile Phone Tracker, with 3.5 million smartphones shipped to the country in the 1st quarter of 2016.
And of course, If you are subscribe to Netflix, your payment to original titles and content is now easier with Globe Direct Carrier Billing services this August! With just one click, you can settle your Netflix in ONE GO!
——————————————————–
(I will update you all once it is available)
——————————————————–
For more information on Globe Telecom and its latest line-up of content partners and services, visit www.globe.com.ph.