It seems like Philippines is not the only country in this Universe who still have hangover over last months' greatest moment in Miss Universe Coronation night. Colombia, on the other side of the world still in pain after losing the Miss Universe crown. Last night, they burned an effigy/Pinata of Pia Wurtzbach, Miss Universe 2015 and multi awarded host Steve Harvey.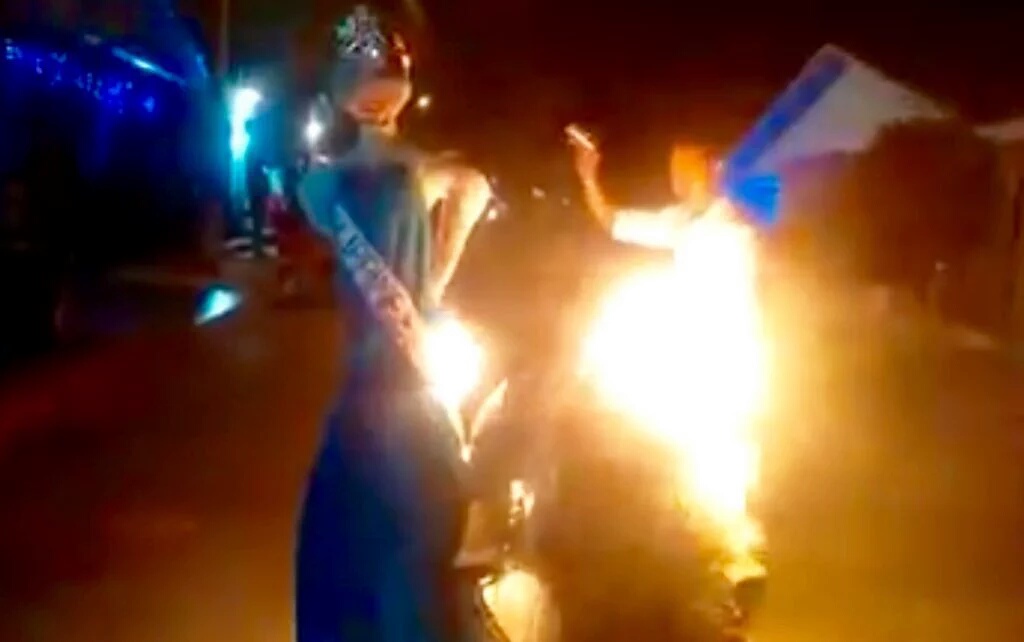 My cousins in Colombia have a Steve Harvey and Ms. Philippines piñata they're going to burn at midnight. ????????????

— vivaleria (@alohxvaleria) January 1, 2016
Steve Harvey mistakenly crowned the Miss Universe, the ratings of the Miss Universe franchise was never been that high. It was one of the most talked about coronation night ever in the history of Miss Universe, famous than Mrs World crowning the wrong winner years ago. WATCH THIS DISTURBING VIDEO circulated on Facebook now.
On the other hand, Philippines have its own way of revenging to angry Colombians. Fireworks vendors sold "GOODBYE COLOMBIA' last new year.
Currently Pia Wurtzhbach is in New York and fulfilling her responsibility as Miss Universe while Miss Colombia Ariadna De Puta is waiting, nope fulfilling her responsibility as 1st Runner Up, which is, waiting for Pia to fail as Miss Universe.