The fun continues with the much awaited Concert ng Bayan, a part of the 100th Anniversary year long celebration of Coca Cola Philippines.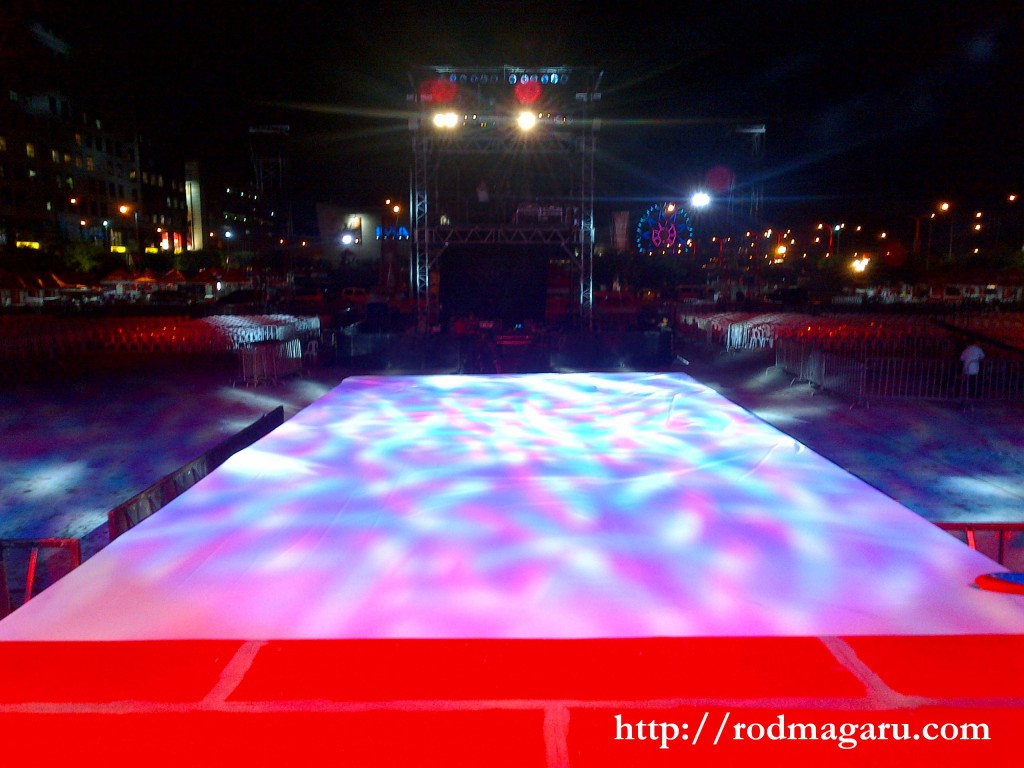 The SM Mall of Asia Concert Grounds has never been this prepared. I was able to visit the rehearsal of different artists and watch them check their finals strumms and beats. The Coca Cola community in the Philippines has always been generous in providing happiness to all of the Filipino People.
All of the performers, be my guest! They're all prepared for the event this friday. With the list of top performers and bands in the country, who wouldn't say yes to Sarah Geronimo, Gary Valenciano, 6Cyclemind, Callalily, Sandwich, Rico Blanco, Somedaydream, Itchyworms, Chicosci, Spongecola, Ebe Dancel, Wolfgang and Never The Strangers. Oops, and did I mention ELY BUENDIA? Brace yourself!
Caloy, President for Hapiness of Coca-Cola spearheaded the nationwide Free Coke activity with Coca-Cola partner establishments as well as Coca-Cola Pasasalamat Kay Mommy Promo where anyone can win free Coke Litro up to 1 Million Pesos or House and Lot.

For all of you guys whos waiting for further announcement, surprise! The event will start audience and patrons to come to the concert grounds as early as 3pm as they will officially open the gate by 3.
Caloy, again continue to distribute tickets for this concert. Follow him on twitter @Coke_HappyPrez and Check their official Facebook Page – www.facebook.com/PresidentforHappiness.
There's another surprise aside from the top performers of the country that I have mentioned, International Singer Craig David will also join the bandwagon to celebrate with us! Expect an unlimited Coke refills and a lot more.
I know all of us are excited, If you want to connect with the people who tweet about the events, you can use the hashtag #Coke100Years.
I will definitely be tweeting soon as i get to the event. See you all there!