As the holiday season approaches, various parties and gatherings are happening all at the same time. For some, it would be a busy season if you're organizing a get together. But worry no more, prepare a hassle-free parties with Bistro Group Party packages and offers!
TEXAS ROADHOUSE
Kids and adults will say "Yeehaw!" when they celebrate their party the Texas Roadhouse way. A Wild West celebration awaits adults with packages for a.  Rodeo Drive is at P500/person  (pork chop, chicken), while at P600/person, you get the Rib Feast (with St Louis Ribs, fish). These packages include a salad, steamed rice, sautéed veggies, and Ice Tea. Other options include Howdy Get Rowdy at P1,000/person and includes a 4oz. Sirloin steak, mashed potato, and fish; and the Roadhouse Hall of Fame which costs P1,500/person and consists of a soup, 50z Ribeye, St. Louis steak, and steamed veggies. Both packages come served with the famous Steak Rice, and Ice Tea.
Get your kids to a hoedown with Texas Roadhouse's kiddie party packages, all prepared for 30 kids. Packed Meals A has Chicken Strips and Steak fries and costs P9,000; Packed Meals B includes Beef hotdogs and Steak fries for P10,000; while Packed Meals C has Mini Cheeseburger, Chicken Strips, and Steak fries and is priced at P11,000. All packages come with a scoop of Ice Cream and a choice of Ice Tea or Soda.
For inquiries, call 09177740418.
HARD ROCK CAFÉ MANILA
Have your Christmas party at Hard Rock Café Manila and you will surely have a Jingle Bell Rockin' Holiday! The Classic Rock Menu which includes a salad, an entrée, and pasta, beverage costs P895/head. At P995/head, you will be served the Alternative Rock menu that has a salad, Hickory Smoked Ribs and a pasta. Opt for the Rock and Roll menuand expect to enjoy a salad, two mains, and a choice between two pastas for P1095 per head. Another interesting choice is the Heavy Metal menu that includes choice between Haystack Chicken Salad or Asian Spring Rolls, Chicken or Ribs, and a choice of pasta for P1195 per head. If you prefer this Heavy Metal menu and want to be seated at the Michael Jackson area, pay P1305 per head. All packages come with two kinds of sides, and refillable ice Tea or Dalandan Juice.
Asian Spring Rolls
HARD ROCK CAFE MANILA Penne Arabiatta
Hard Rock Cafe Hickory Smoked Ribs
Drink Packages, meanwhile, are: Package 1 at P935/head (one cocktail, a choice of select local beer, and one Alternative Rock beverage); Package 2 at P995/head (one cocktail, a choice of pre-selected local beer, and one Jam Session)
Kids Party Packages 1 and 2 are both at P565/head and include starters, pasta, dessert, and refillable Ice Tea or Dalandan Juice.
All packages are inclusive of 12% VAT an subject to 10% service charge. For reservations, visit or call Hard Rock Café Manila at the 2/L of S Maison at Conrad Manila or call (02) 8990 9809 / +639563646142
BUFFALO WILD WINGS
No better way to celebrate the holidays than at B-Dubs! Throw your Christmas party at Buffalo Wild Wings for as low as P550 per head inclusive of a hefty menu selection, venue setup, use of 30+ widescreen TVs, and a beerpong table!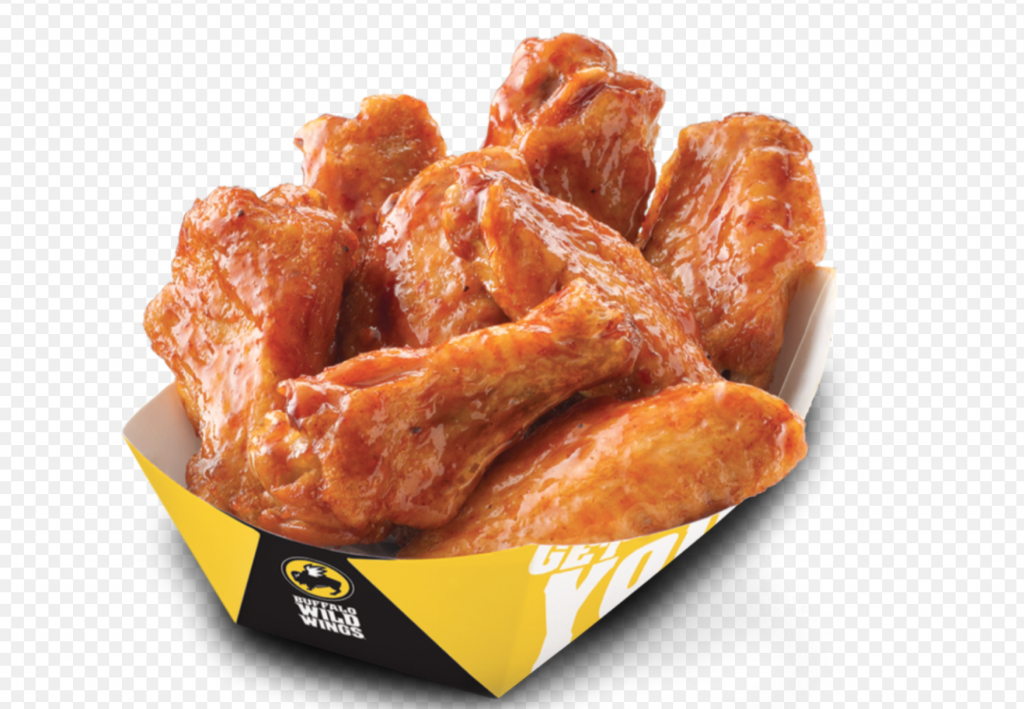 Bring in the kids to enjoy our Little Buffalo party packages for P355 per head! Let them dig in a plate of Chicken Fingers, Spaghetti, Cheeseburger Slammers, and did someone say Pizza? They also get Ice Cream and drinks! Our mascot Blazin Bill will be there to entertain them and they will certainly love the party hats, name tags, balloons, party banner, loot bags, and the free use of our Gaming Wall!
Those who want to mix and match their own preference from our menu don't have to worry, as we also have consumable rates. Photographers, magicians, birthday cakes, and other add ons are available for additional costs.
For inquiries, call Buffalo Wild Wings branches in Conrad S Maison – 777-2905; Glorietta 1 – 8235726; Vista Mall Sta Rosa – 5447995; Uptown Mall, BGC – 8015993; and Estancia Mall – 6327489.