Last quarter, my lifestyle blogger friends were trying to find a way to regroup but we were busy with respective events and personal stuff and aside from planning a small activity that will house 8 different well-maintained persona, it was impossible to organize a perfect gathering. Good thing we did scout City hotels nearby that offer what we needed, a city "Staycation" for eight person without having to go elsewhere but literally host recreation within the premises. We found, The Linden Suites at the heart of Ortigas City.
Photo credit from booking.com
We wanted something big this time so we secured simply THE PENTHOUSE. Here are some of the amenities:
The room is literally huge and big. Imagine a 246 to roughly 300 Square meters!
All suites have living room, dining, bar and kitchen facilities. And mind you rooms are equipped with three (3) separate bathrooms, a Jacuzzi and a guest comfort room.
Our bed options were CHOICE of (1) KING , (1) QUEEN AND (2) SINGLE BEDS OR (1) KING, (2) SINGLE AND (1) SOFA BED.
Suites are inclusive of Walk In Closet, washer and Driver's Area plus a butler's quarter.
And finally, as what I expected, a contemporary entertainment system.
Let me give you a tour first of some of the things I have mentioned above. On the day itself, Linden prepared something for us, personalized gift with our names: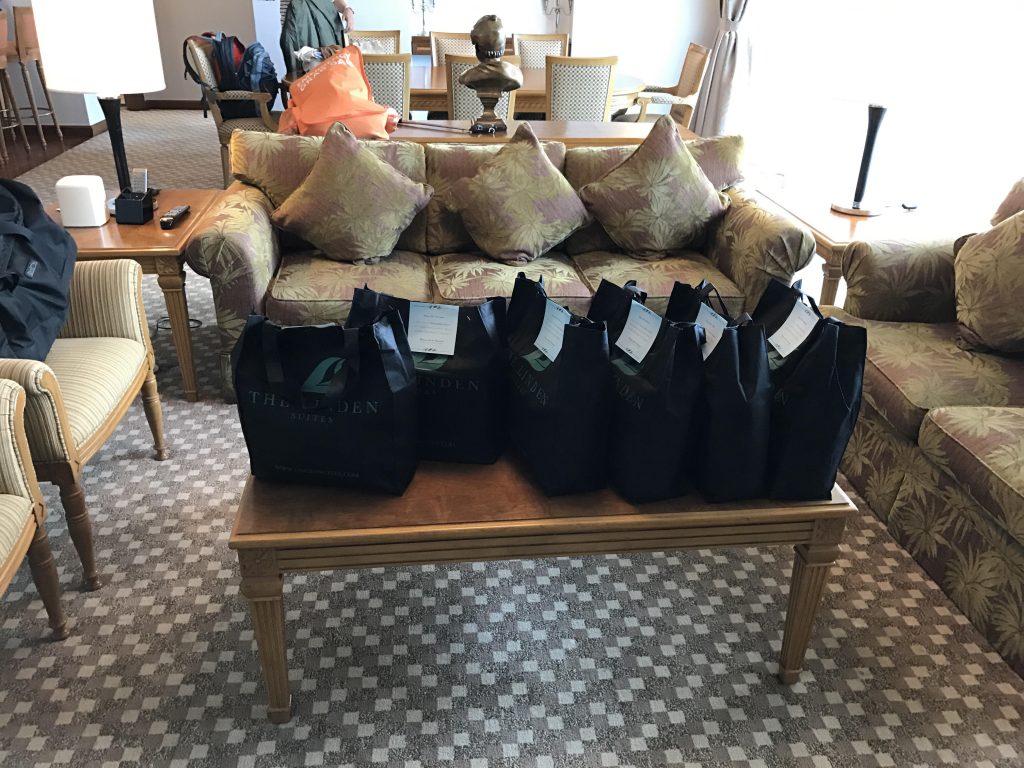 As you can see below, there is mini bar perfect for our midnight house party. I remember my friend John had all plans laid to us prior to staycation and the amenities didn't disappoint!
BEDROOM: I think I will never forget how spacious these rooms are and how we managed to find a bed for each of us not to mention we did pictorials and never bothered limited space!
We were very happy since the hotel were very accommodating to us and we couldn't ask for more!
LOCATION: The linden suites is conveniently located at the heart of Ortigas Center, one of the country's dynamic financial distress, keeping both business and leisure within reach.
Each suite is equipped with complete dining and kitchen facilities, All rooms and suites comes with the following amenities :
Home and entertainment system 2.
daily cleaning service
electronic safe, WiFi Access
NDD/IDD Phone
Iron and Ironing Board
Coffee maker
Also, since we have separation anxiety to the greatest slumber party in town, we requested if we can checkout late and they allowed us!
Check the availability and prices :
http://reservations.directwithhotels.com/reservation/selectDates/20534/
For more info please do follow them at The Linden Suites 37 SAN MIGUEL AVENUE, ORTIGAS CENTER, PASIG CITY 1600, METRO MANILA, PHILIPPINES TEL: (63 2) 638 7878 FAX: (63 2) 638 7877 | (63 2) 631 6547 SALES@LINDENSUITES.COM RESERVATIONS@LINDENSUITES.COM
Thank you Linden for that wonderful stay!