In a world where almost everything is digital. FUJIFILM kept its promise to be the provider of value from innovation. I attested it through numerous events and opportunities with them and one of their advocacy to to live the moment while capturing precious time and when I say preserving that memories, that includes basically using our favorite Instax Camera and print it right on the spot. Last time I visited them was the Photo Diary launch and it was a successful event so now they are introducing the Memory Lane album, a unique instax album made of thick-bordered pages where you can insert your instax printouts.
I think I'm still a fan of printed copies as I always make sure that at least in a year, I get to print some of the best experiences I took using my Instax Mini 8. Thanks to FUJIFILM Philippines, who always advance in thinking of new ways to preserve memories and make them last for generations.Case in point my first Instax was last 2015. I had so many memories up until now and all of the photos remain hanging in my room. I had red Instax that time.
With the Memory Lane album, you can now keep in place that instax photo of a trip to Baguio to see flowers abloom at the Panagbenga Festival or that moment when your child wore a "toga" (graduation gown) at the school's commencement exercises. "Our mission is to keep memories on hand and make sure that they would be available for future generations to gaze at," says Takuya Maeda, FUJIFILM Philippines Division Head for Electronic Imaging and Photo Imaging. "Filipinos love taking photos and FUJIFILM acknowledges that. We have endeavored to help them preserve their memories in the best possible way, especially now since it is graduation and summer season, when people really need to keep important memories."
The Memory Lane album protects precious prints from dust, dirt, moisture and sunlight to reduce fading and ensure that they stand the test of time.

The Memory Lane album is bundled up with the instax Mini 8 and a range of FUJIFILM digital cameras. There are three variants for the Memory Lane album, namely the instax Memory Lane Package that includes an instax Mini 8, pack of film (10 sheets), a Memory Lane album, and a pen marker; the XA3 Memory Lane Package that includes an XA3, instax SHARE SP-2, pack of film (10 sheets), a Memory Lane album, and a pen marker; and the XA10 Memory Lane Package that includes an XA10, instax Mini 7s, pack of film (10 sheets), a Memory Lane album, and a pen marker.
To make the Grand Launch of the Memory Lane album kits more fun and celebrity-watching worthy, Bea Alonzo, FUJIFILM Philippines brand ambassador and a proud instax fangirl will be gracing the event on March 9, 2 pm at the Function Hall CDE at Crowne Plaza in Ortigas. FUJIFILM Philippines Circle of Influencers will also be around to help the guests design their own Memory Lane album using available craft materials.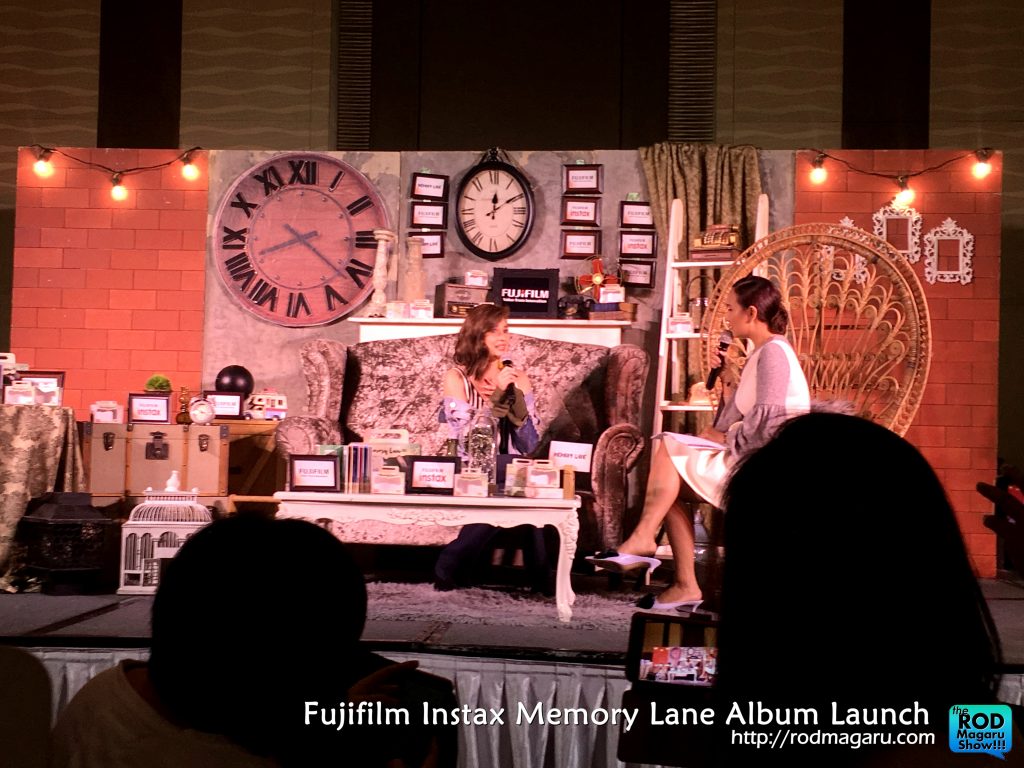 "It will be exciting to watch everyone design their own Memory Lane album in creative ways," says Bea. Guests are encouraged to doodle on the sides, place stickers, even write haiku or short poems to make their albums not only unique but very personal and heartrending.

After all, that is the essence behind FUJIFILM Philippines' efforts to capture memories instantly and produce the tangible prints in seconds. Memories are all about celebrations, occasions, and moments spent with family, friends, anyone you hold dear and consider family. And wherever and whenever there is something special you want to make last forever, an instax will be there, on hand and on cue.