Jodi Sta. Maria topbills Aparisyon, an entry to the 8th Cinemalaya Independent Film Festival under the New Breed full-Length category.
The film is about contemplative nuns (monks) who must grapple with an act of violence in the months leading to the declaration of Martial Law in 1972.
The film festival will be held from July 20-29, 2012 at CCP Theaters, Greenbelt 3, and Trinoma Cinema.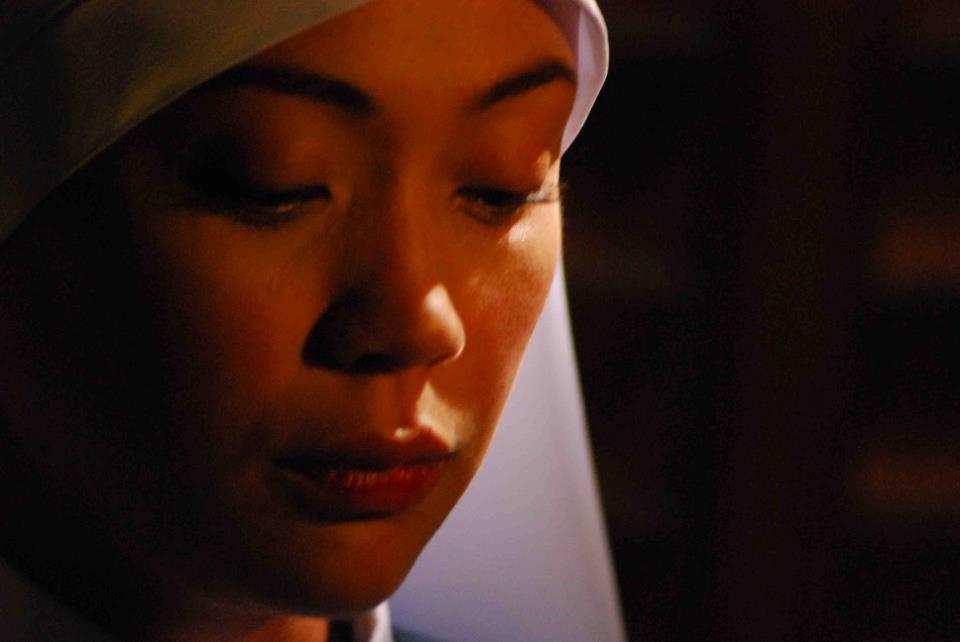 1971. The year before Martial Law is declared. The place: The Adoration Monastery in the woods of a remote province a few hours away from Manila. A young novice, Lourdes, enters the monastery.
A few weeks later, Remy, an extern nun, gets a visit from her mother and is told that her left-leaning brother has gone missing. Remy asks for a brief leave of absence to join her family in the search for her brother. Mother Superior turns Remy down, wanting to keep the nun safe from harm. But Remy, still troubled by the news about her brother, has other plans and ends up smuggling a pocket radio into the monastery to listen to news reports in the dead of night. Lourdes eventually finds out what Remy has been up to. Sympathizing with Remy's plight, Lourdes asks to become an extern herself. She and Remy start attending meetings of families whose militant relatives have disappeared. When one of their meetings drags into the night, the two nuns end up walking in the woods in the dark and get accosted by a few men. Remy escapes but Lourdes is not that lucky.
Shortly before dawn, Lourdes is found in the woods: she has been sexually abused. The entire monastery gets shaken, and the nuns start to unravel from the memory of that fateful night. Months later, the crisis climaxes in a startling revelation that turns the nuns' world upside down.